Applications:
High performance spot light for interior, retail, display, residential, commercial application where lamp quality, reliability and performance is essential, in particular locations such as public spaces, reception areas of hotels, health sector and retail shops.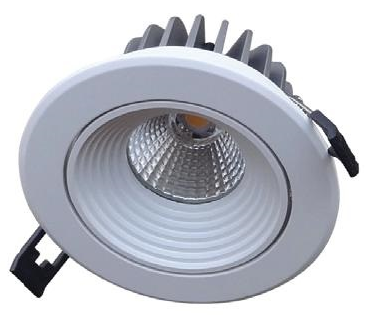 Features:
– High quality, high power COB LED chip.
– High transmittance front glass cover.
– Color Temperature: 3000K / 4000K
– Beam Angle: 24°/36°/60°
– CRI >80.
– External LED driver with thermal and short
circuit protection.
– Excellent heat dissipation through die cast
aluminum cooling fins.
– Operating temperature -20°C to 40°C.