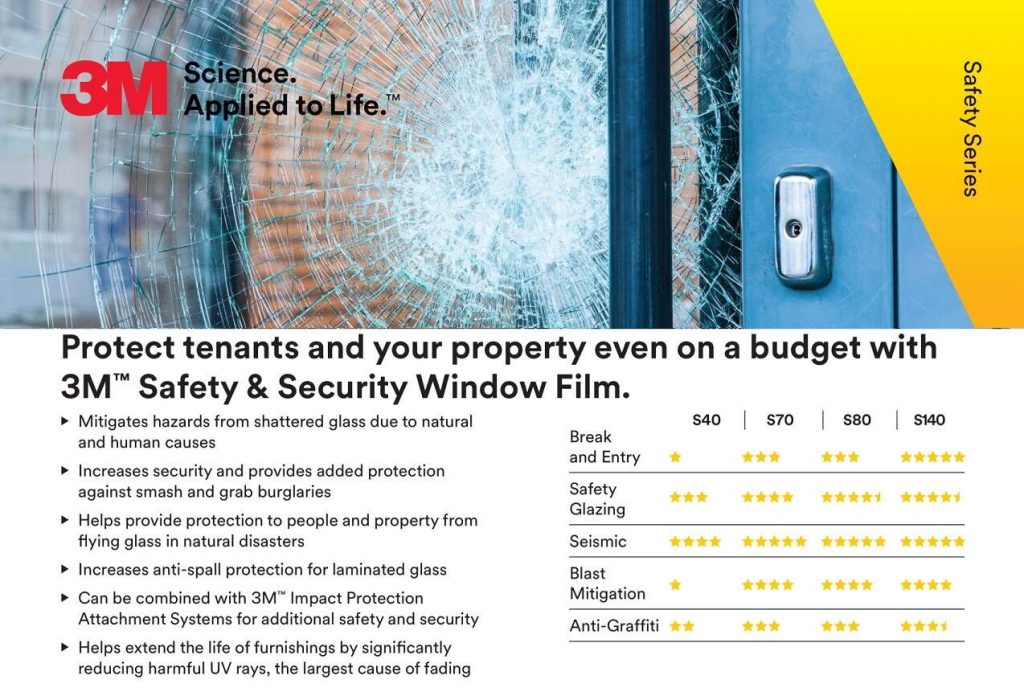 3M™ Safety Film Ultra S600 is designed for use on the inside surface of windows. This film has a unique multilayer construction based on nanotechnologies. Ultra Safety Films are 40 times more resistant against tearing than ordinary safety films of the same thickness. Therefore the resistance of glass / film to penetration and failure is significantly increased.
3M™ Safety Films provide an effective protection from injuries or damage to items caused the fragments of broken glass. In case of glass breakage the fragments are hold due to the system of the adhesive.
Features (on 6 mm clear glass)
Total solar energy reduction: 21 %
G-value: 0.79
Reduction of Glare: 2 %
Reduction of UV rays: 98 %
Structure of the film
Thickness: 0,150 mm / 150 µ
Colour: Clear
Material of the film: Polyester
Adhesive: Special Acrylic
Top coating: Scratch resistant hard coat
Installation
3M Window films are installed using water and a soap solution. Full adhesion is reached after approximately 20 days at 18°C (in dry conditions).
Cleaning
3M Window films may be cleaned 30 days after installation using ordinary window cleaning agents and avoiding the use of abrasive particles. Do not use rough sponges, cloths or brushes. Synthetic sponges, soft wipes or rubber squeegee cleaners are recommended. Do not clean 3M films dry.